Windows 10 on VMware have a bunch of good reasons to use. We can use VMware Workstation for various tasks. Especially it helps when you want to test out some software or just to play around with a fresh system. For this tutorial, we will be installing Windows 10 64 bit, on a workstation.
Requirements:
VMware Workstation 12 – tutorial on how to install VMware Workstation can be found here XXX
ISO file of Windows 10 – tutorial on how to make the ISO file can be found here XXX
After running the workstation you can click the "Create a New Virtual Machine".
You are presented with an option for Typical or Custom (advanced) installation. We will go with Typical as we dont need any special features for this project. Click on Next.
The wizard: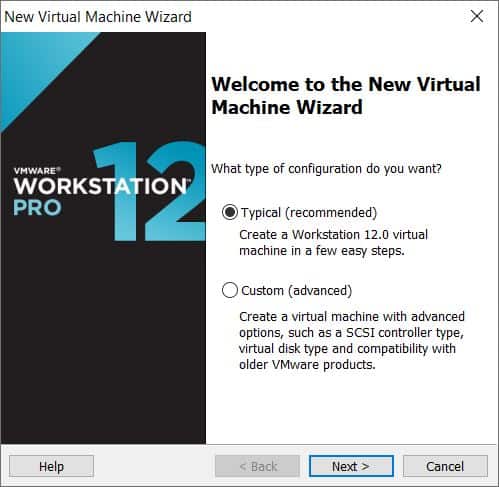 On the Wizard, you can choose your source "Installer disk image file (ISO)" – click on browse and select the ISO file.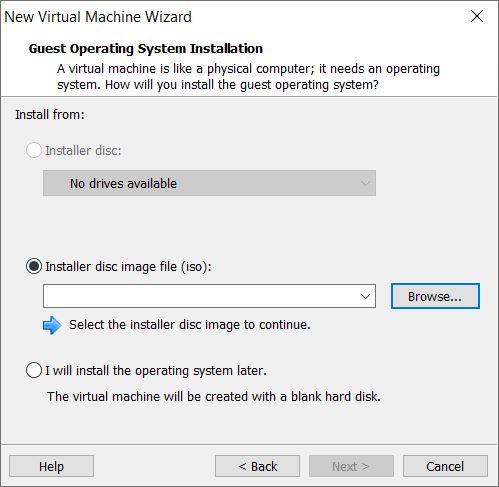 On the next Wizard menu Select a OS; in our case Microsoft Windows and under Version Windows 10 x64.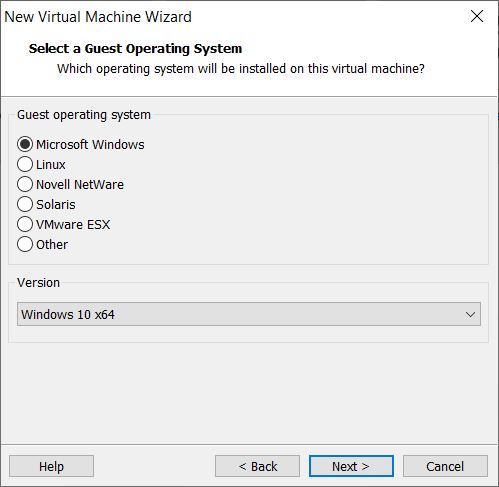 Click Next; name your Virtual machine and point to the location on where you want the Workstation to be stored.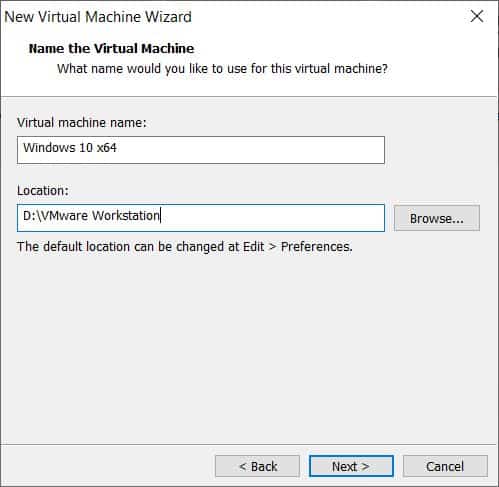 We ll be specifing the disk capacity – as its just for testing purposes we will leave the standard 60 GB and we will be storing the virtual machine as a single file.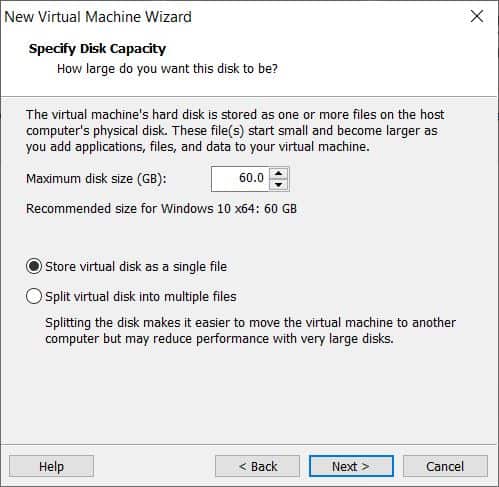 At this point we can customize the hardware if needed. We click on finish and run the newly configured Virtual Machine.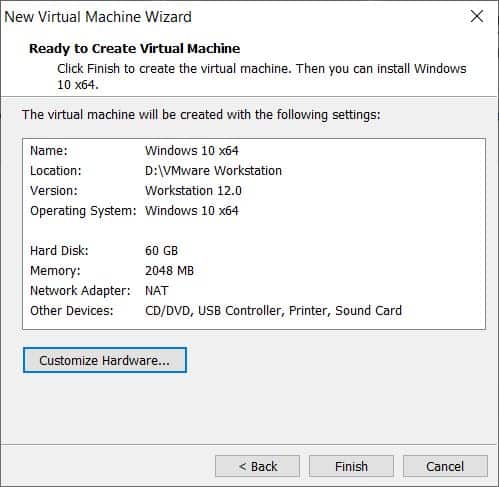 After the initial run, you can proceed with the standard Windows 10 installation. You will be presented with the Setup menu, choose your language and keyboard layout and click next and then Install now.
Setup: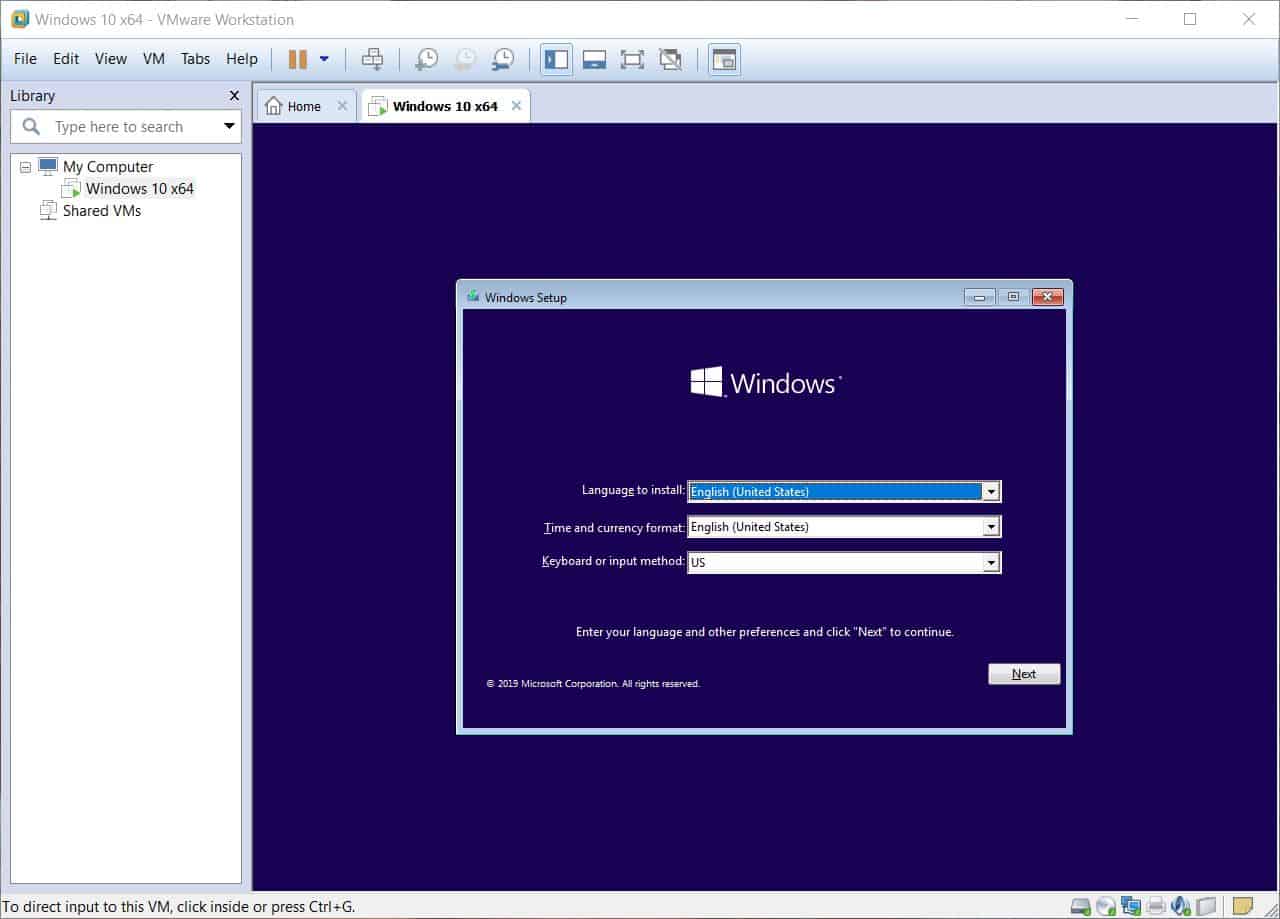 Input your serial number or you can choose to insert it at a later time and choose the correct Windows 10 version for your system.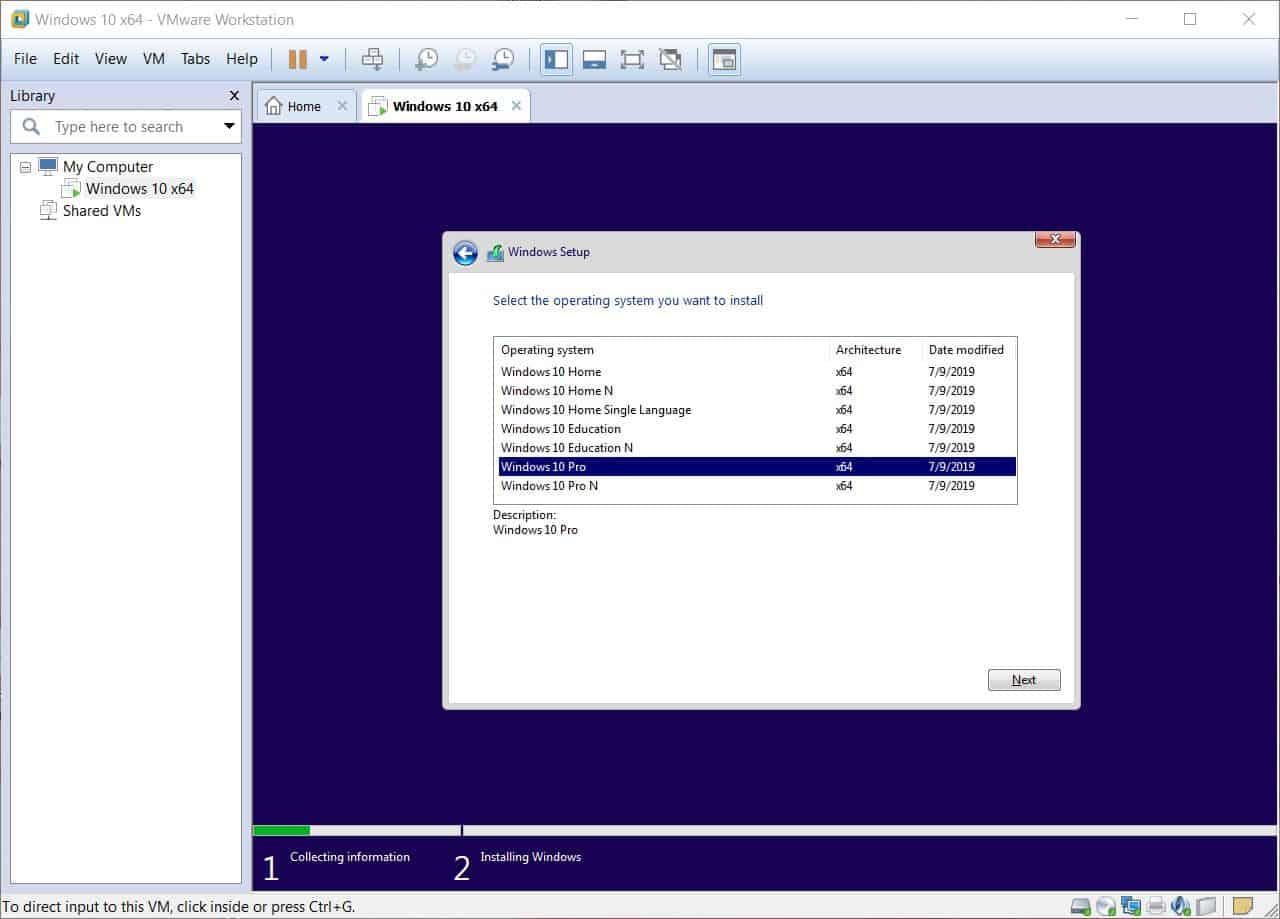 Accept the license agreement and choose if you want to upgrade (if you want existing files to remain on the hard drive) or custom install, where you get a fresh copy of Windows. For our purpose, we want a blank system so we choose Custom: Install Windows only (advanced).
Choose the option New and allocate the space to the virtual machine. Click ok as Windows system alerts you that it will create additional partitions.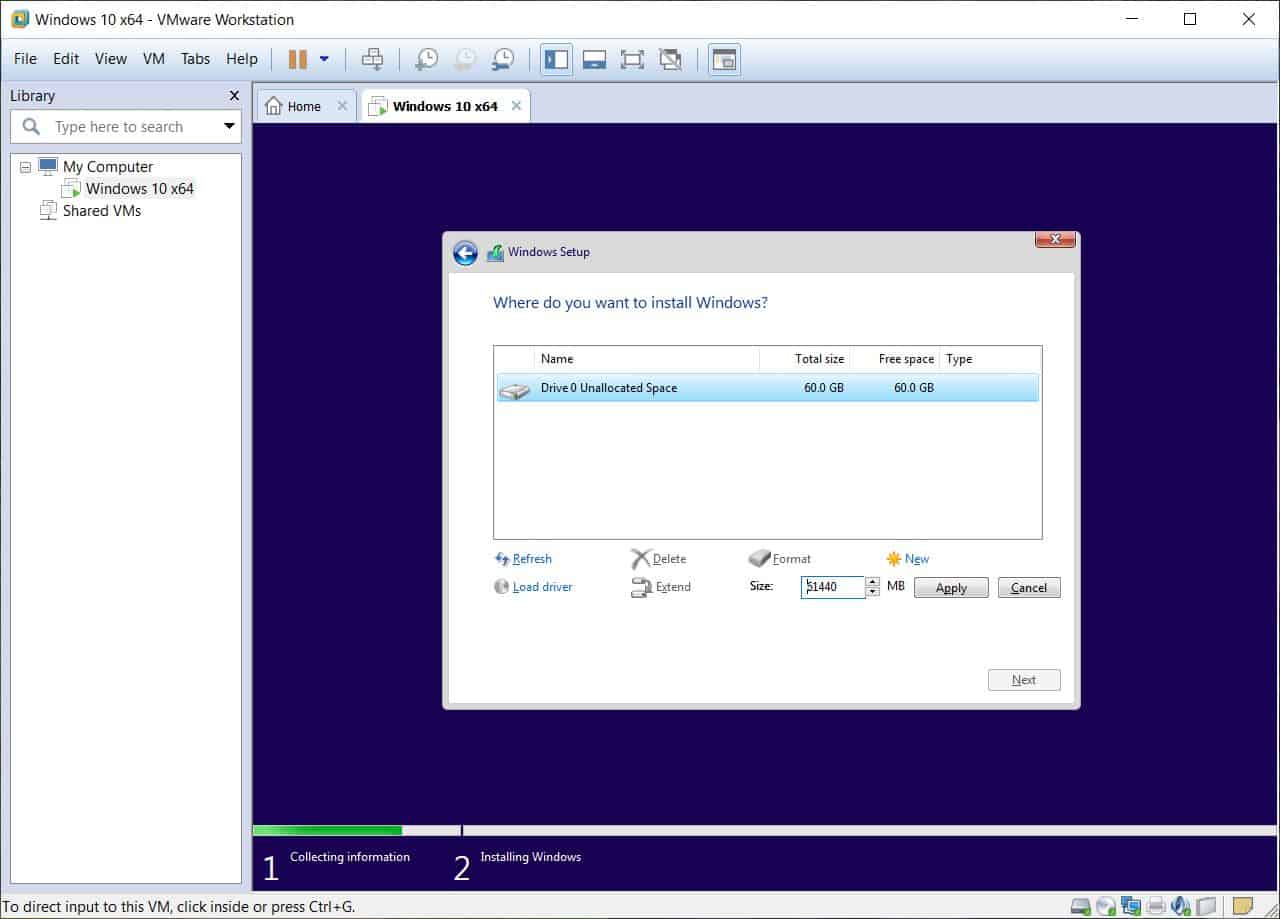 At this point you can choose the Partition meant for installation and click Next.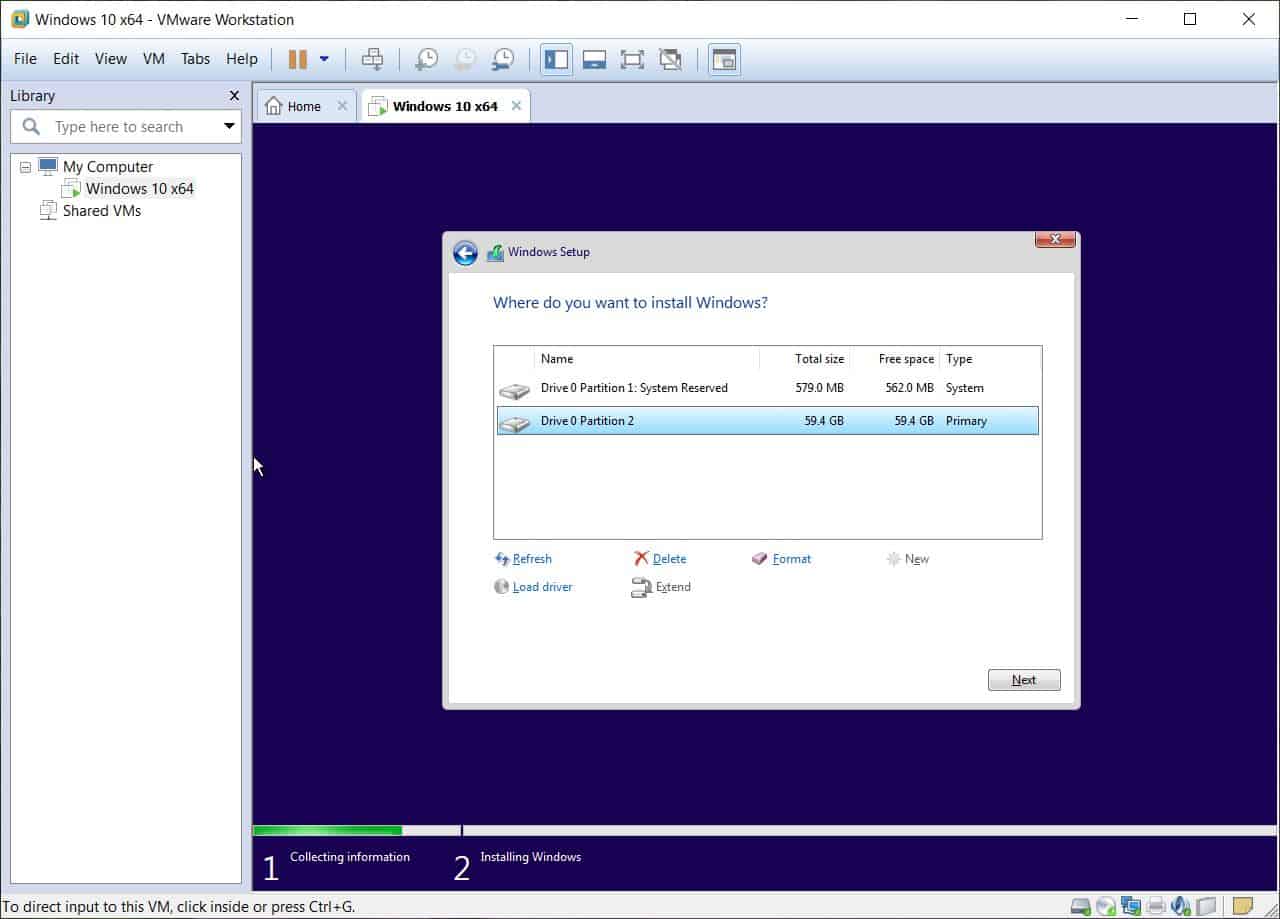 Windows system will start Copying and installing files, features etc. We will need to wait for this process to finish up.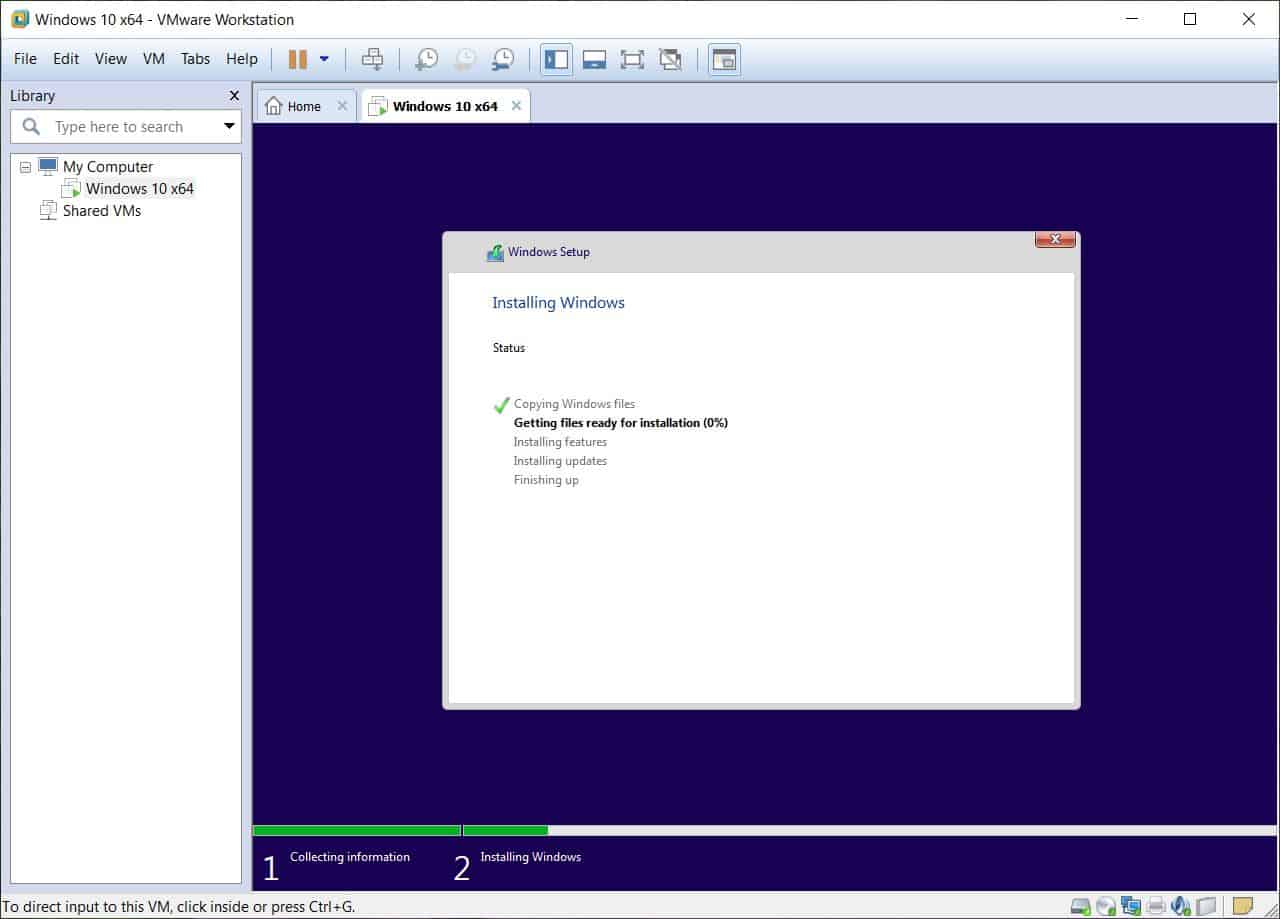 All we need to do at this point is pointing out a few preferences for Windows 10. We will be disabling as much as possible from the standard option that Windows 10 gives us.
Region and keyboard layout:
After choosing the region, keyboard layout, networking option (done automatically). We will be setting up the computer for Personal use and with an Offline account.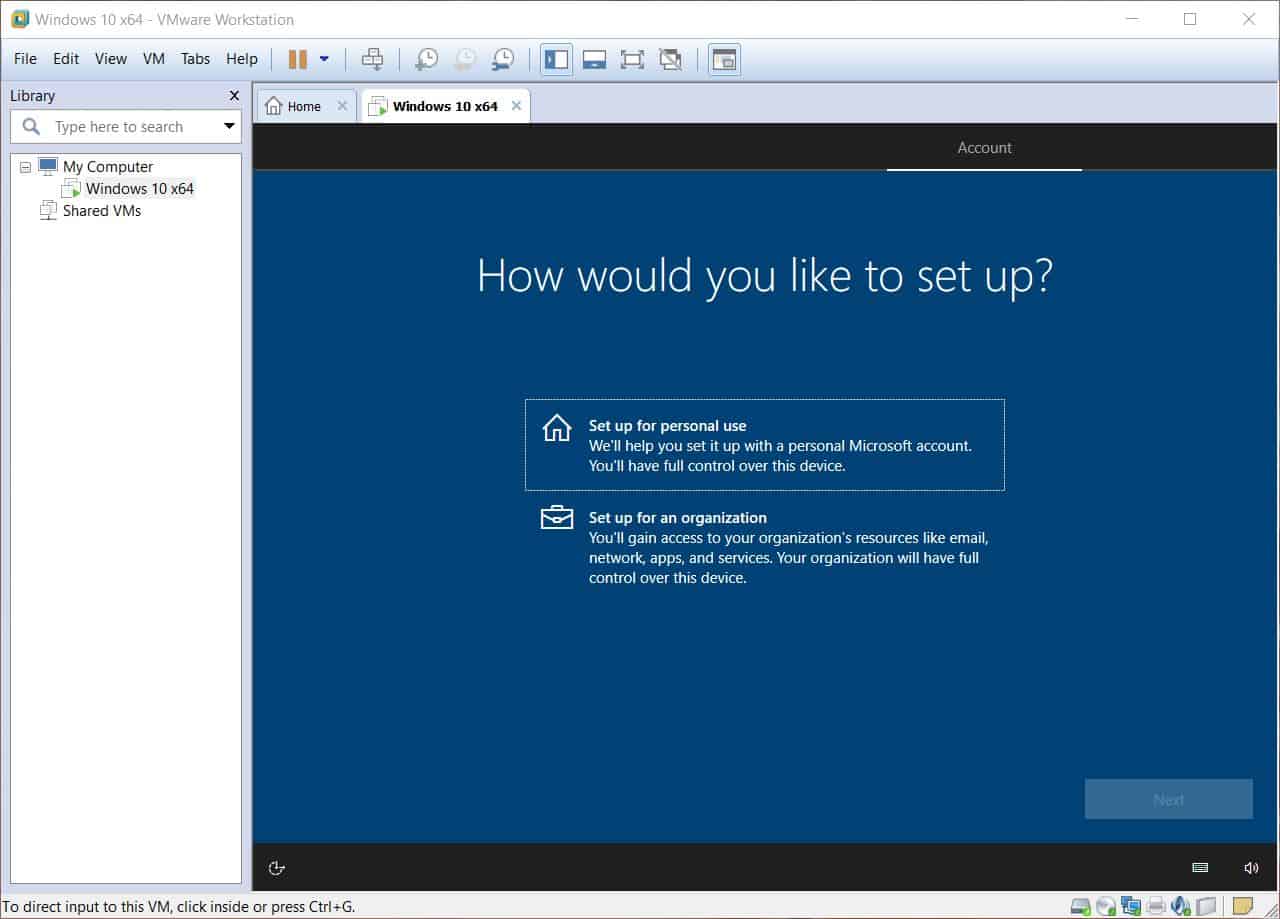 We need to name the User who will be using the system and password for access.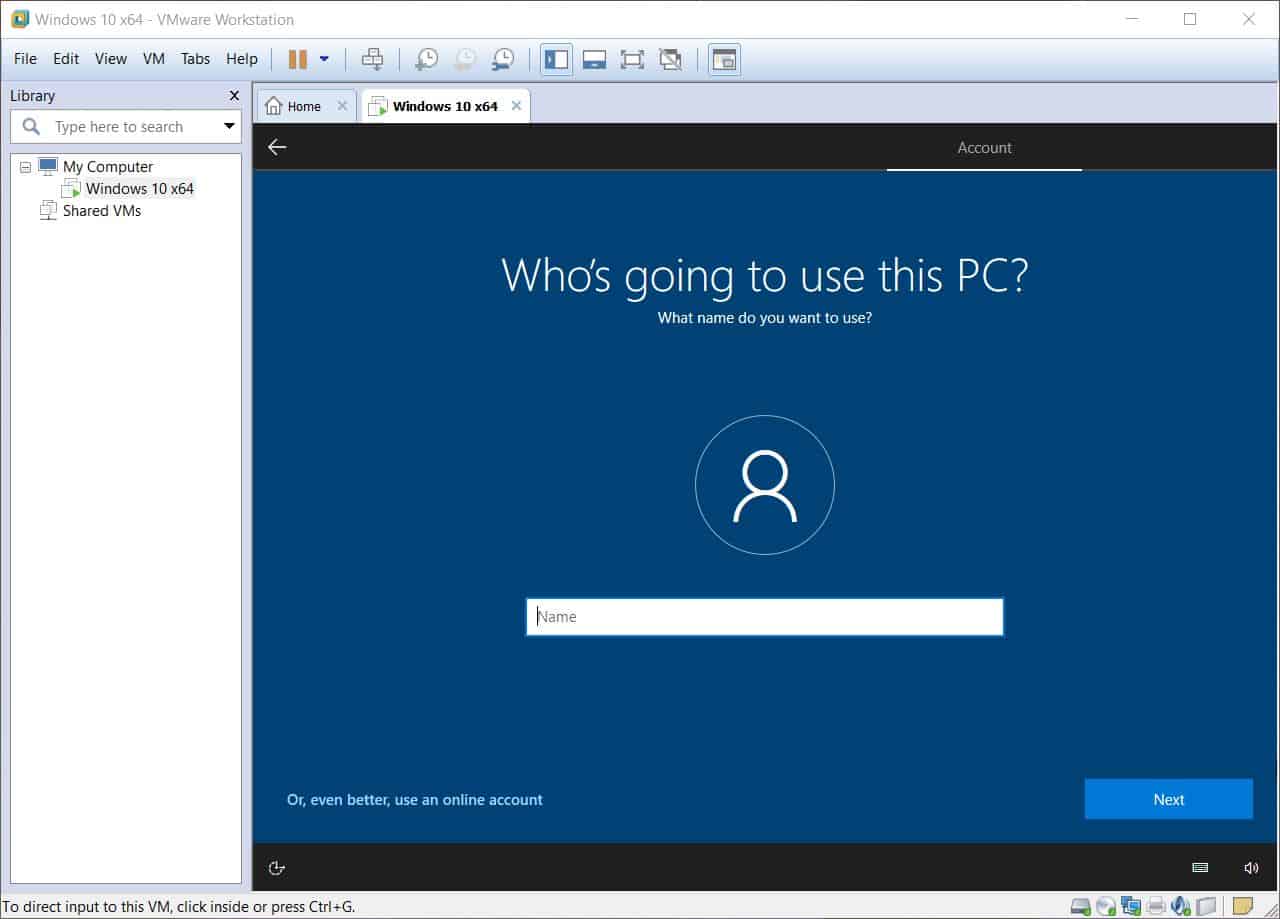 Special features of Windows are not really needed. So basically, you go for "No" or "Basic" each time.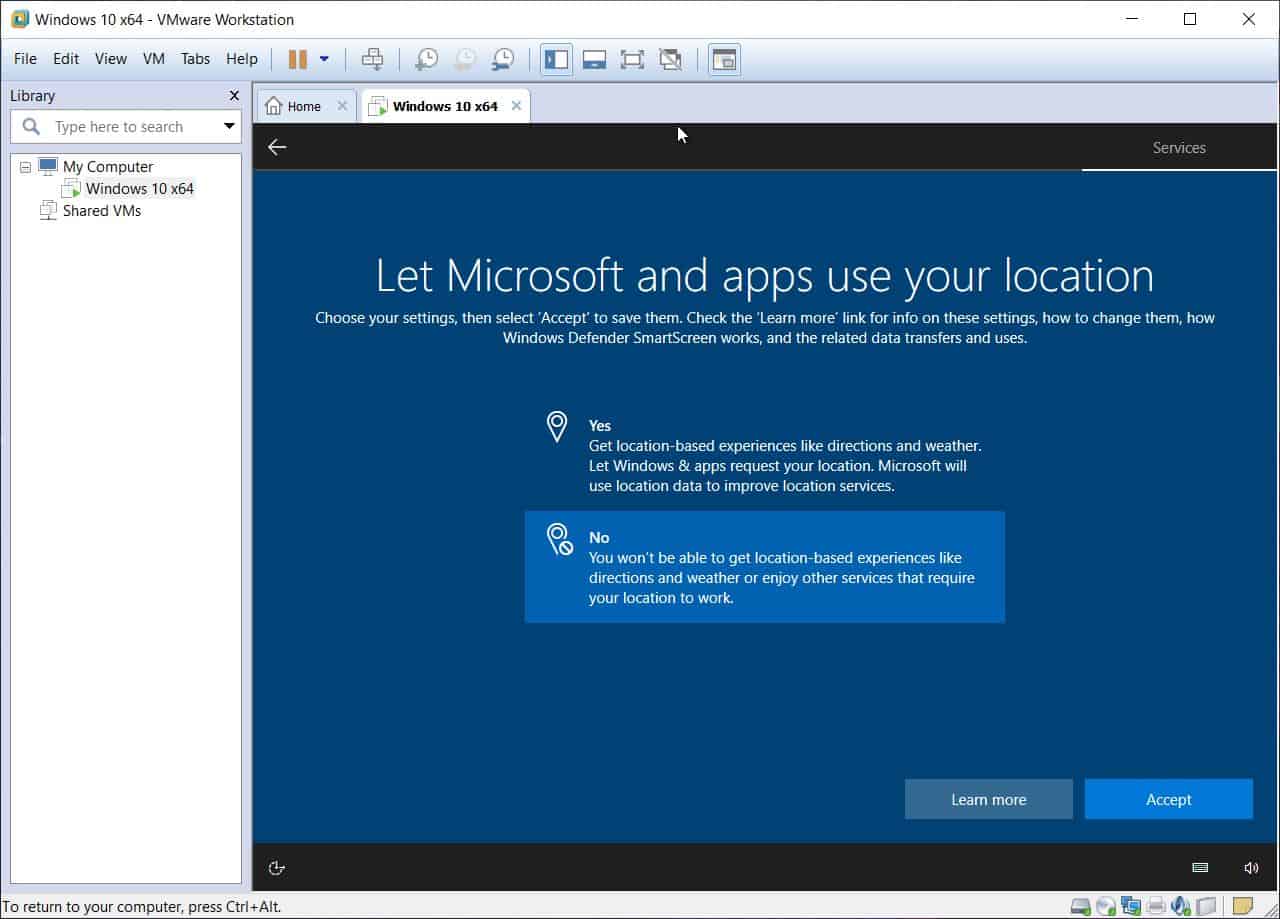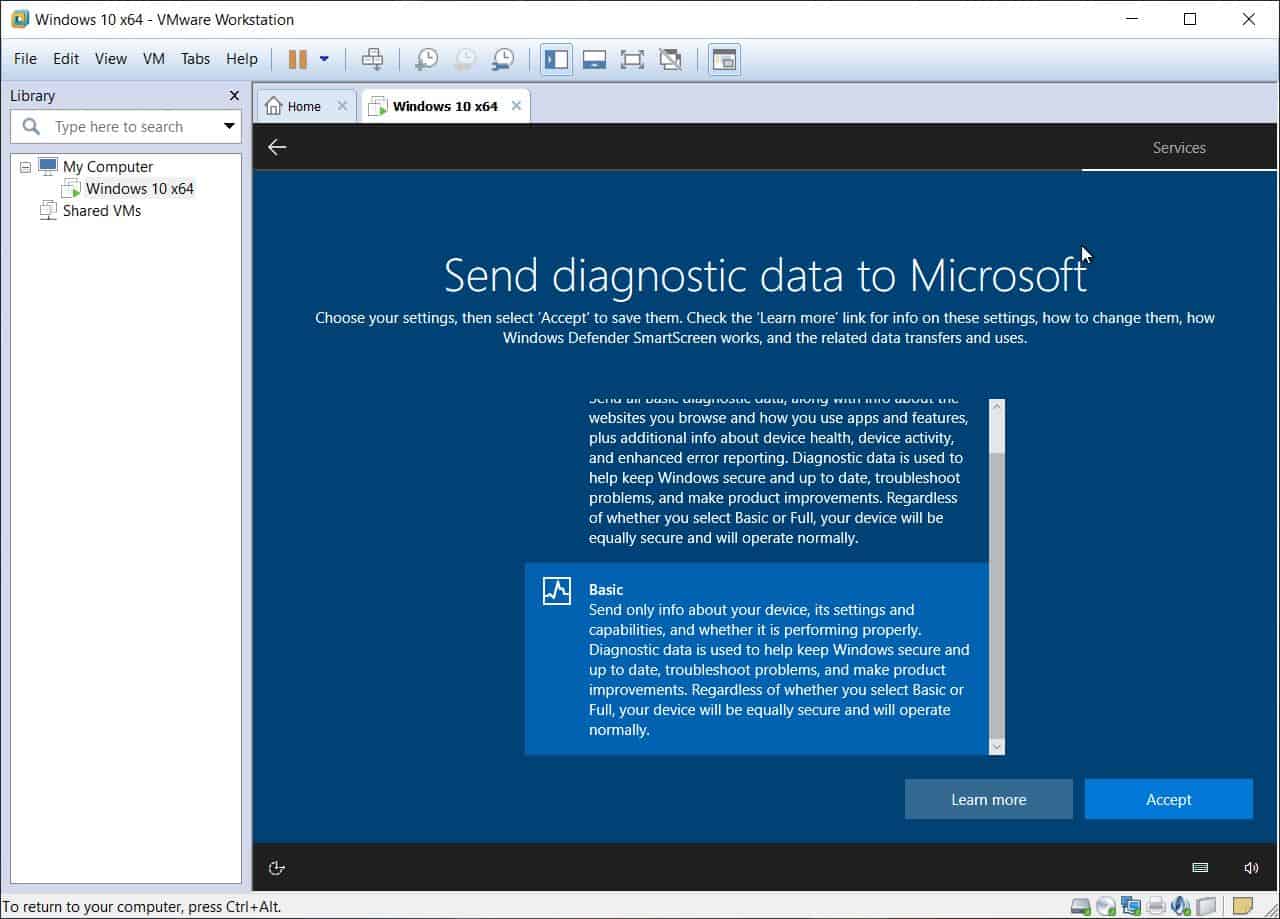 At this point your fresh Windows 10 system should be up and running.
Conclusion:
In conclusion, Windows 10 on VMware can be a good companion on your tests. We often used similar systems when working on our webshop wtp-promotions.com.
You can find more tutorials on the link: https://wtp-web.com/blog/
If you have any suggestions on how to improve this article we are always happy to receive your feedback. Above all send us an e-mail feedback@wtp-web.com. Thank you for reading and happy computing!