Outlook 365 signatures in our e-mails are an essential part of communicating your companies information and contact details. Many people are also adding links to catalogs of their products, social media links, "please consider the nature" paragraph and so on.
In this tutorial, we will be looking at how we can store our signatures for simple back up or transfer them to another computer that we are using.
The signatures for Outlook 365 are located in the "AppData" folder.
We can find it by typing the following: C:Users"Your user name"AppDataRoamingMicrosoft
I deliberately left out the last folder from the path as it corresponds to your language setting of Outlook – for me its Slovenian, so the folder name is "Podpis", in English its called "Signature".
If you can`t locate the "AppData" folder you should first follow the guide on how to enable Windows Explorer to be able to show you all hidden files and folders – the tutorial can be found on this link.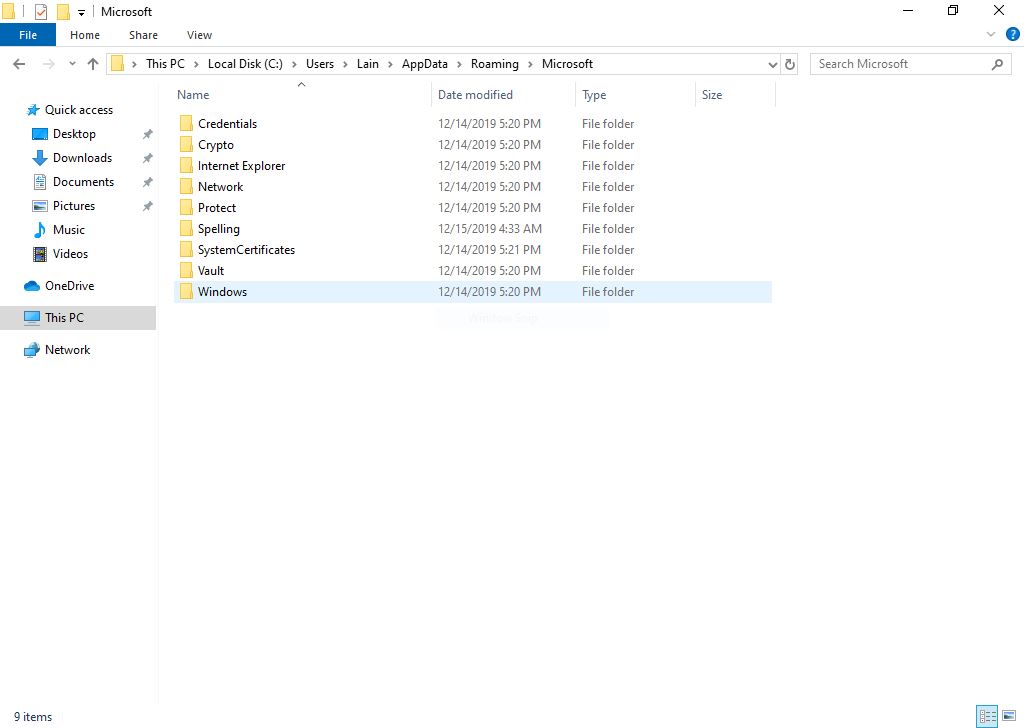 Copy the right folder ("Signatures" in the English version) to the desired location for storage.
You can also "import" or copy over the signatures in the same folder after a fresh Windows install etc. After copying the files over, check in Outlook if the signatures are correctly connected with the desired account.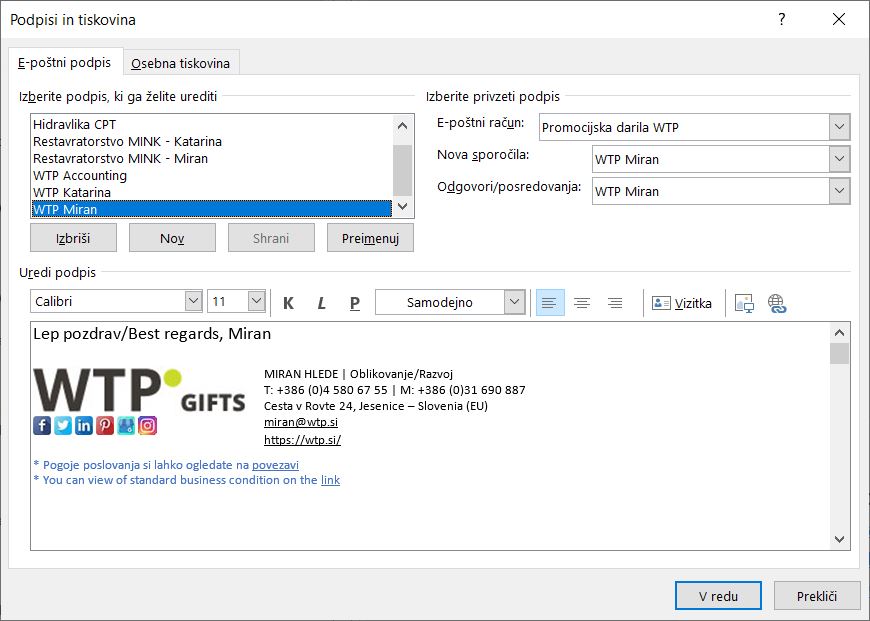 In conclusion we have now a bigger system to work with.
You can find more tutorials on the link: https://wtp-web.com/blog/
About e-mail signatures:
We use email signatures as a block of text appended to the end of an email message. It often contains the sender's name, address, phone number, disclaimer, or other contact information.
Businesses often automatically append signature blocks to messages. Many have policies mandating a certain style. Generally, they resemble standard business cards in their content. Often we use company logos and sometimes even the exact appearance of a business card. In some cases, we can attach a vCard.
If you have any suggestions on how to improve this article we are always happy to receive your feedback. Send us an e-mail feedback@wtp-web.com. Thank you for reading and happy computing!