Error 0x80630203: Unable to access a key.
We recently came across this error in Windows 10 – Error 0x80630203: Unable to access a key when trying to setup something with our Homegroup. With the bellow method we managed to get it working again.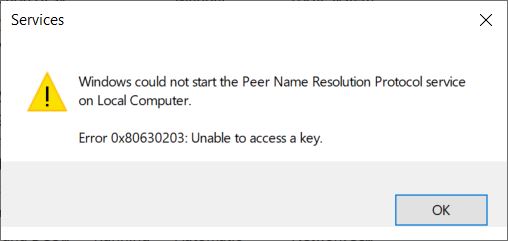 Open Windows Explorer and navigate to C:ProgramDataMicrosoftCryptoRSA. Locate the folder "MachineKeys". If you dont see the folder please visit our blog post about the setup for File Explorer in Windows 10 so you can see file extensions and hidden folder.
Rename the named folder "MachineKeys" to "MachineKeys_old" or something to your liking – in case you need reverting to the original files later on.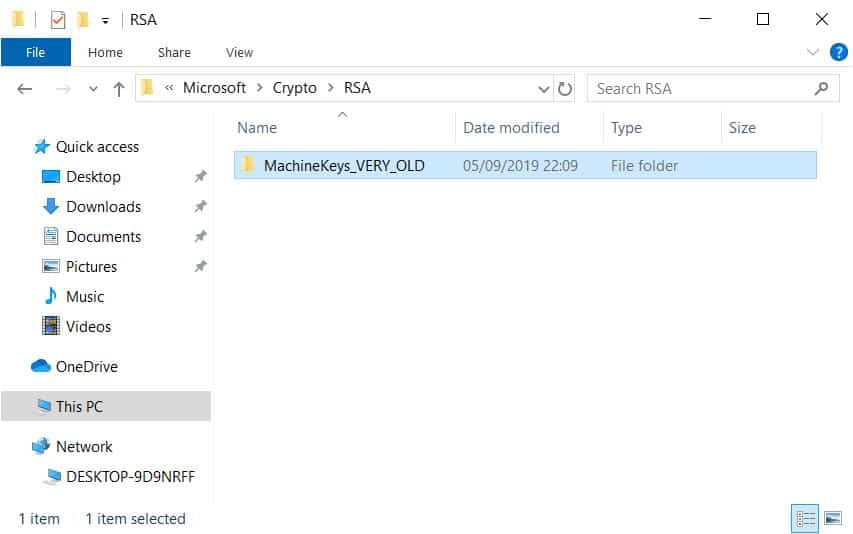 Right click and make a new folder named "MachineKeys".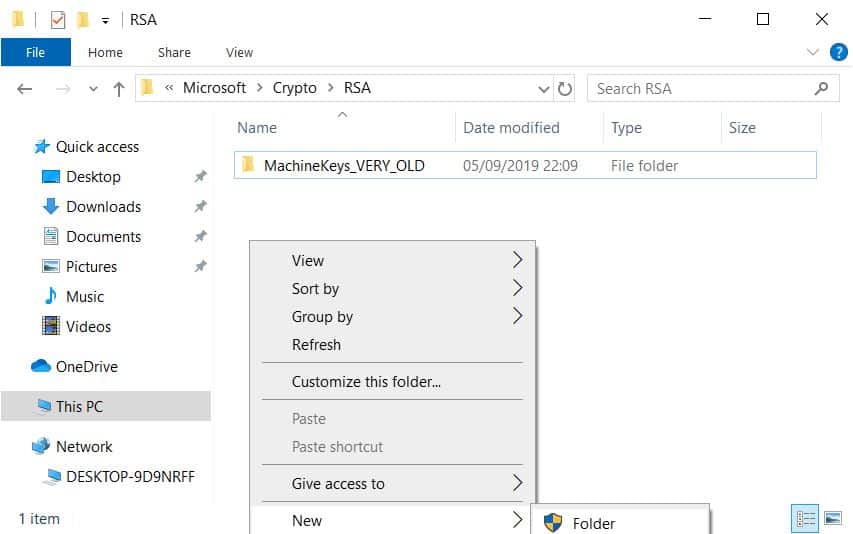 Right click the newly created folder and select "Properties". Select the tab "Security" and then "Edit" and give "Everyone" full control over the folder.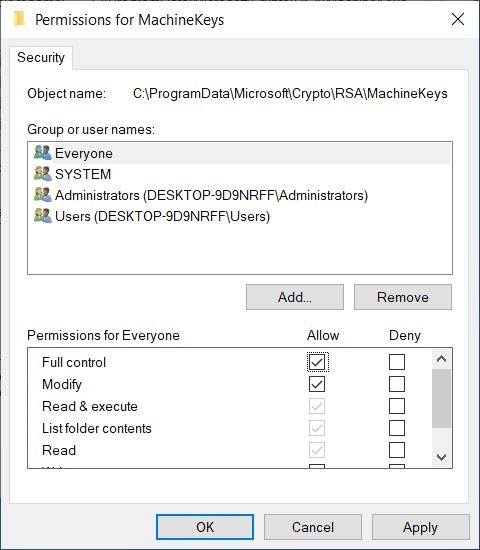 Restart your PC. Now the Error should be fixes – in our case Peer Name Resolution Protocol started right after restart.
In conclusion, it should work now.
You can find more tutorials on the link: https://wtp-web.com/blog/
In addition, if you have any suggestions on how to improve this article let us know. Send us an e-mail to feedback@wtp-web.com. Thank you for reading and happy computing!